Partnership approach to new-build apartment development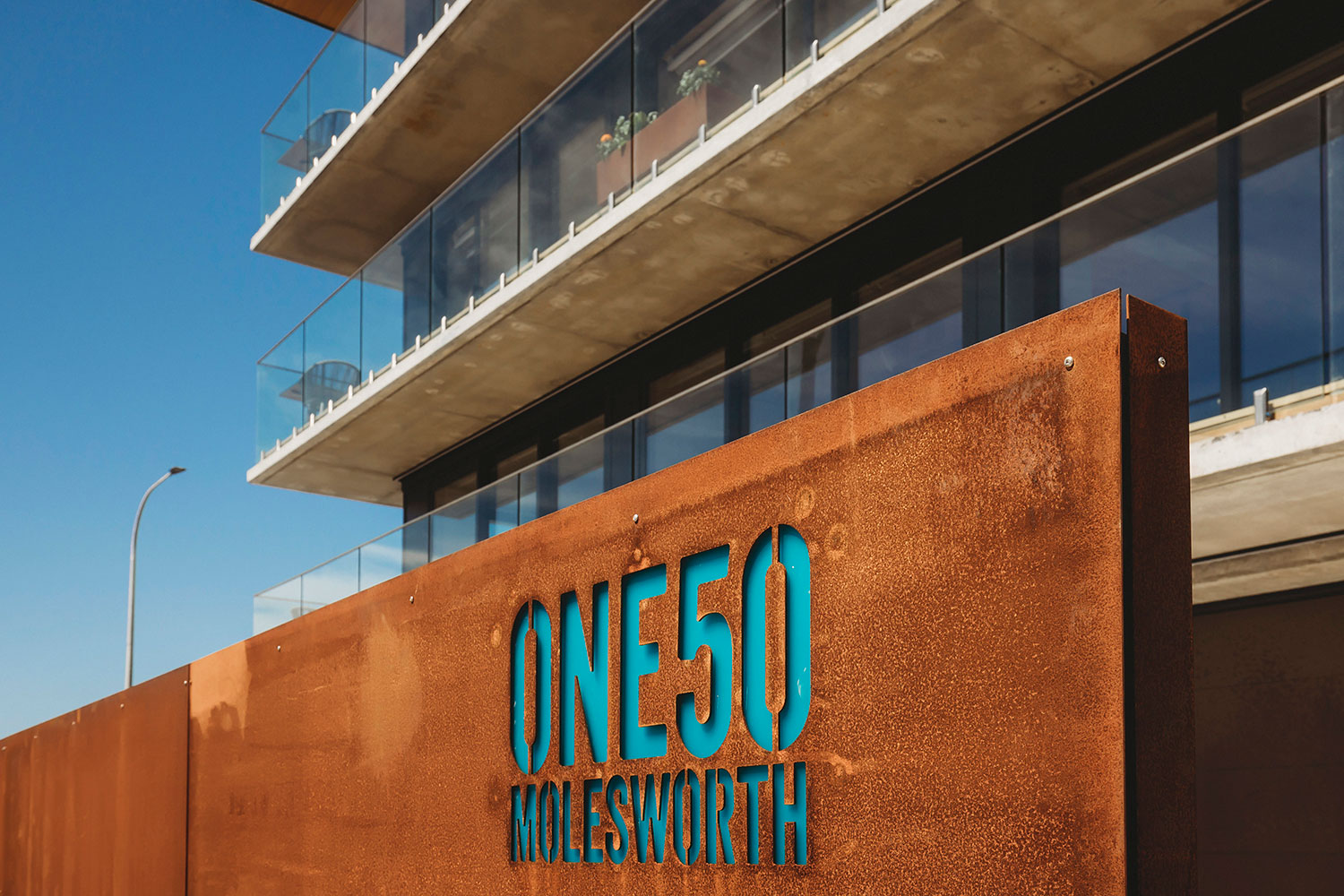 One50 Molesworth is a stunning new-build apartment development located in the heart of the New Plymouth CBD. With ocean views, open plan living and a contemporary hotel quality finish, the apartments offer visitors to New Plymouth high-end amenities and a unique vista.
Owner and developer Richard Coomber and Harvey Norman Commercial Account Manager Chris Bryant worked hand in hand to achieve a clean, sharp and high-end aesthetic across the four guest apartments.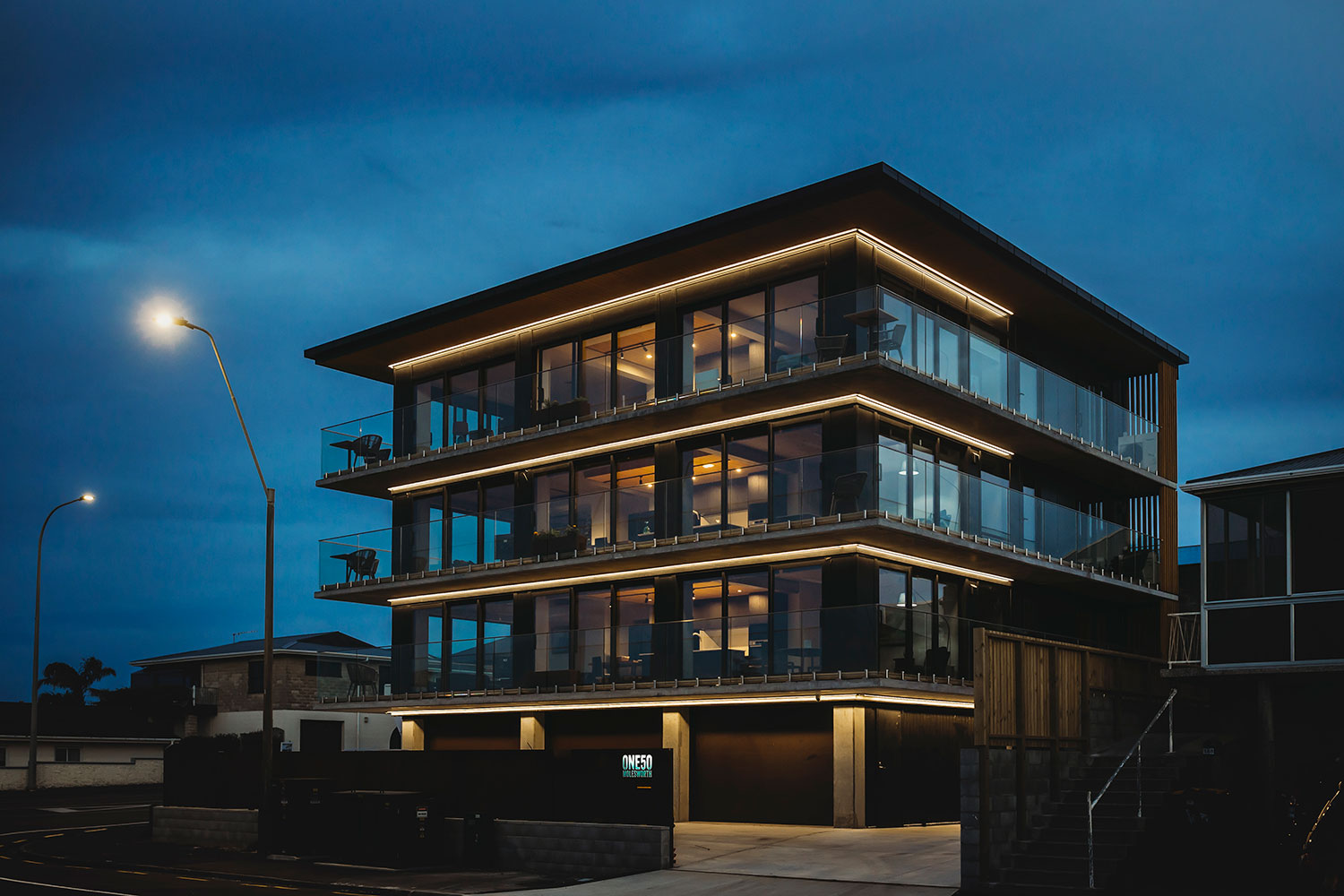 Richard recalls, "I undertook my own research, consulting online consumer reviews. Bosch offered the quality that I was after and a range that included models that are simple for guests to use. I approached three companies with my wish list.
Harvey Norman Commercial was the only one of the three companies that could supply every appliance and offer excellent value for money."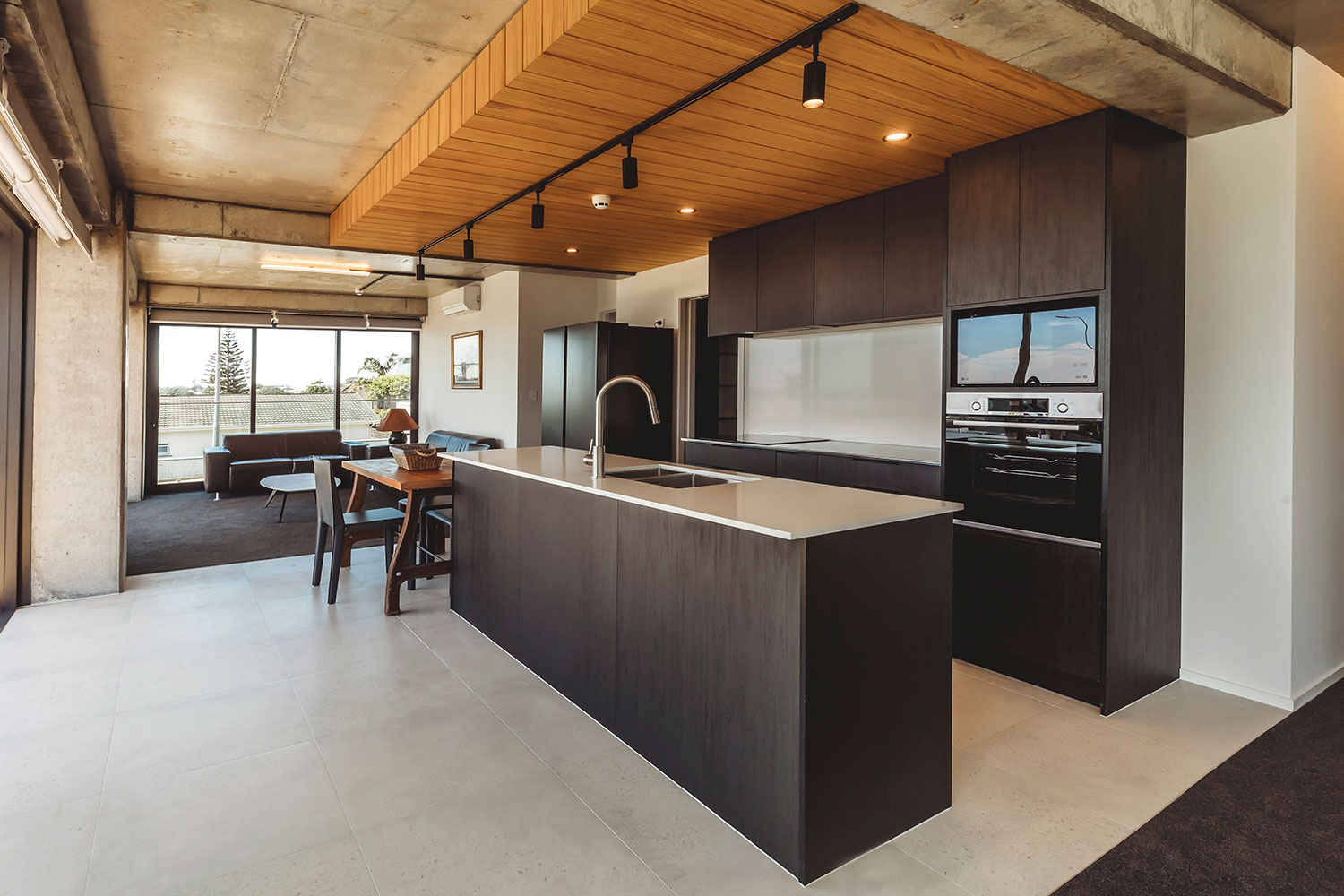 Harvey Norman Commercial was subsequently tasked with supplying all the appliances for the kitchens, laundries and the audio-visual requirements. Richard had specific delivery dates and Harvey Norman Commercial was able to meet his critical timeframe.
For Richard, it was the relationship that developed with his Harvey Norman Commercial contact Chris Bryant during these discussions that made the difference,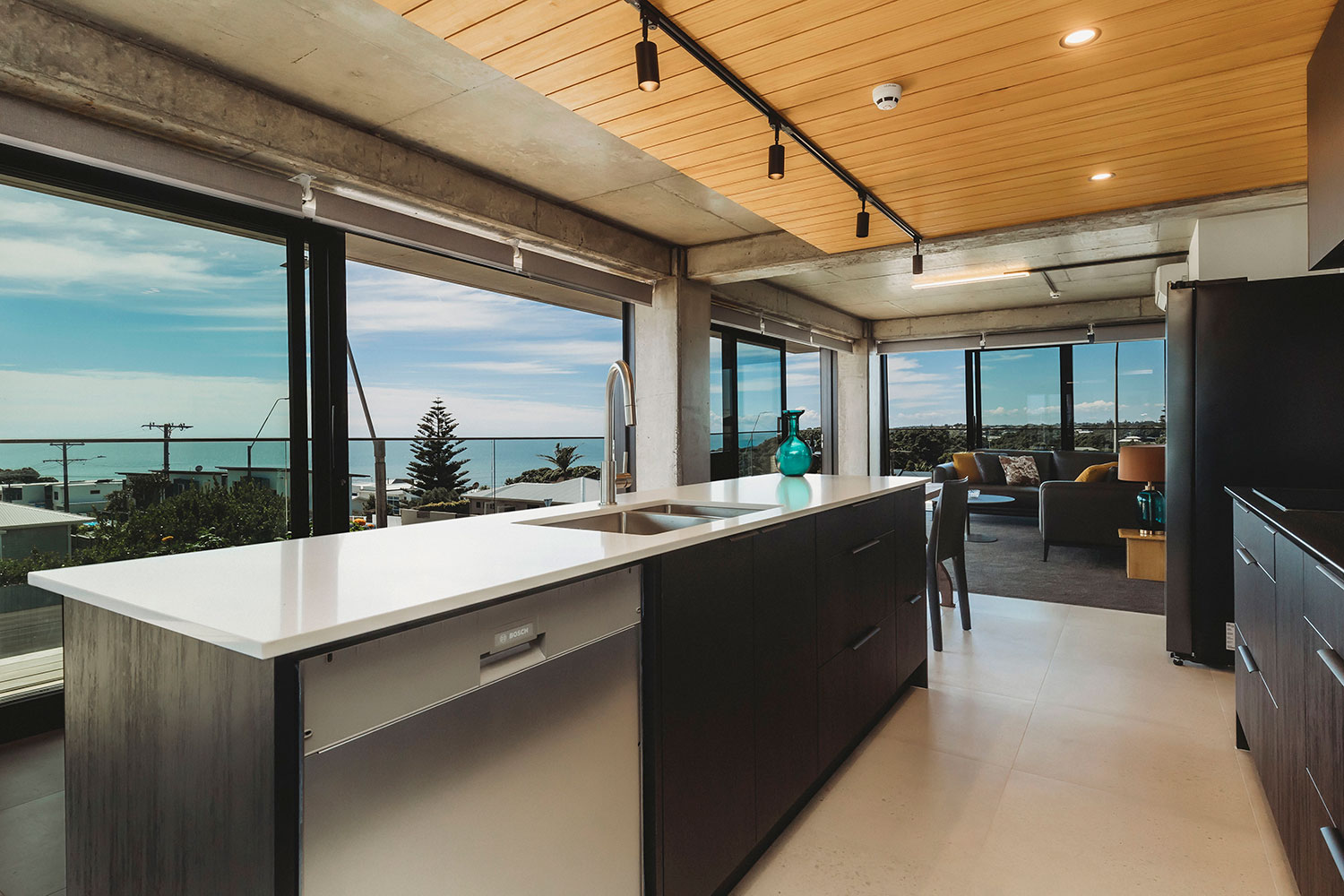 "The whole process was easy, simple as that. I just dealt with the one person and Chris was extremely responsive. Inevitably due to COVID-19 there were supply chain issues. Chris sourced alternatives and ensured that they arrived on site on time. Chris has remained committed throughout, resolving issues and providing consistent aftersales support. I will definitely use Harvey Norman Commercial in the future."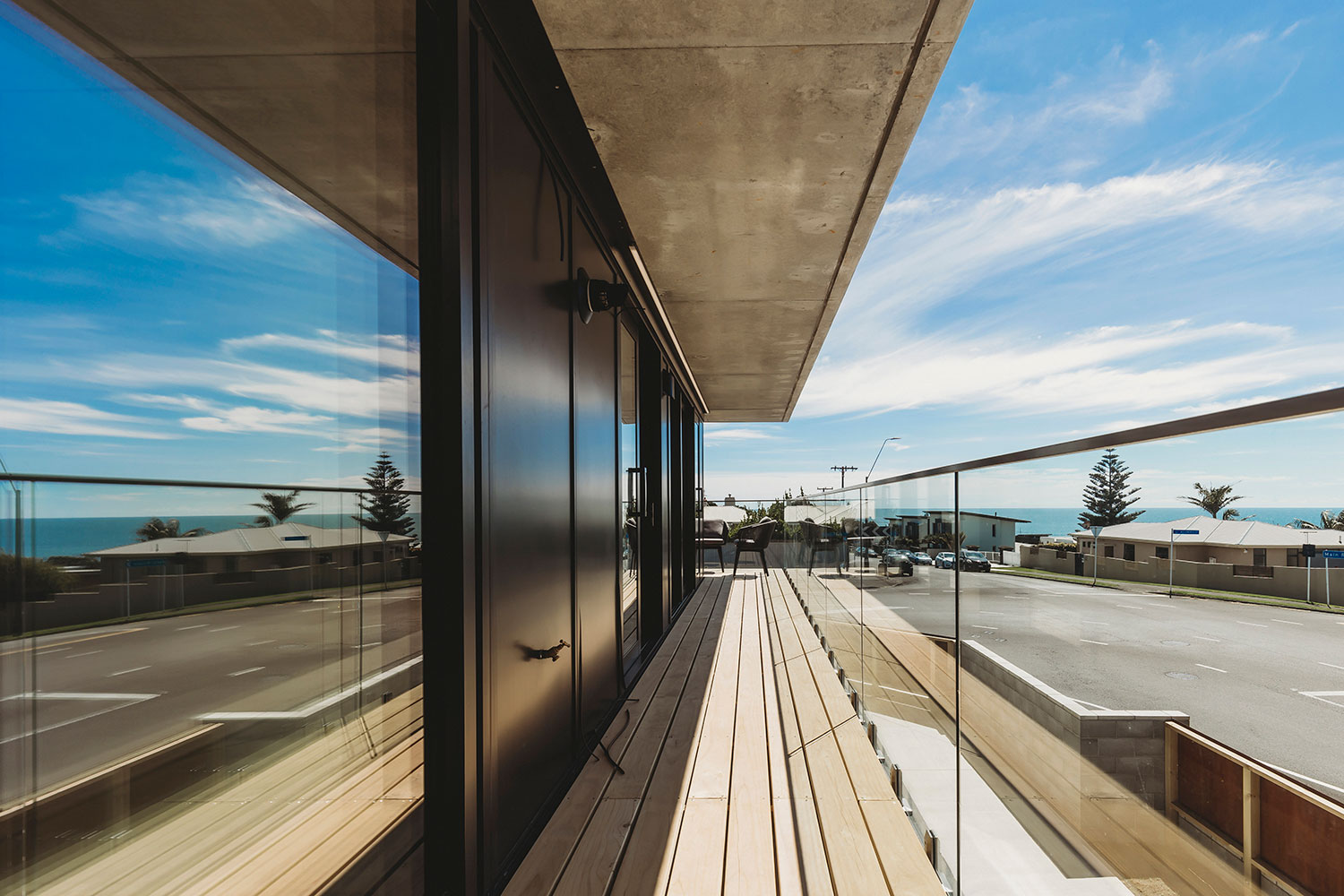 Harvey Norman Commercial supplied 3 Bosch Ovens, 3 Bosch induction cooktops, 3 Bosch dishwashers, 6 LG Microwaves, 1 F&P Silent range hood, 2 Robinhood range hoods 3 F&P Front Loading washing machines, 2 F&P condenser dryers, 2 F&P Heat pump dryers, 5 Samsung smart TV's, 3 TV wall brackets.
Open now for a month, One50 Molesworth is hitting the mark with the end-users,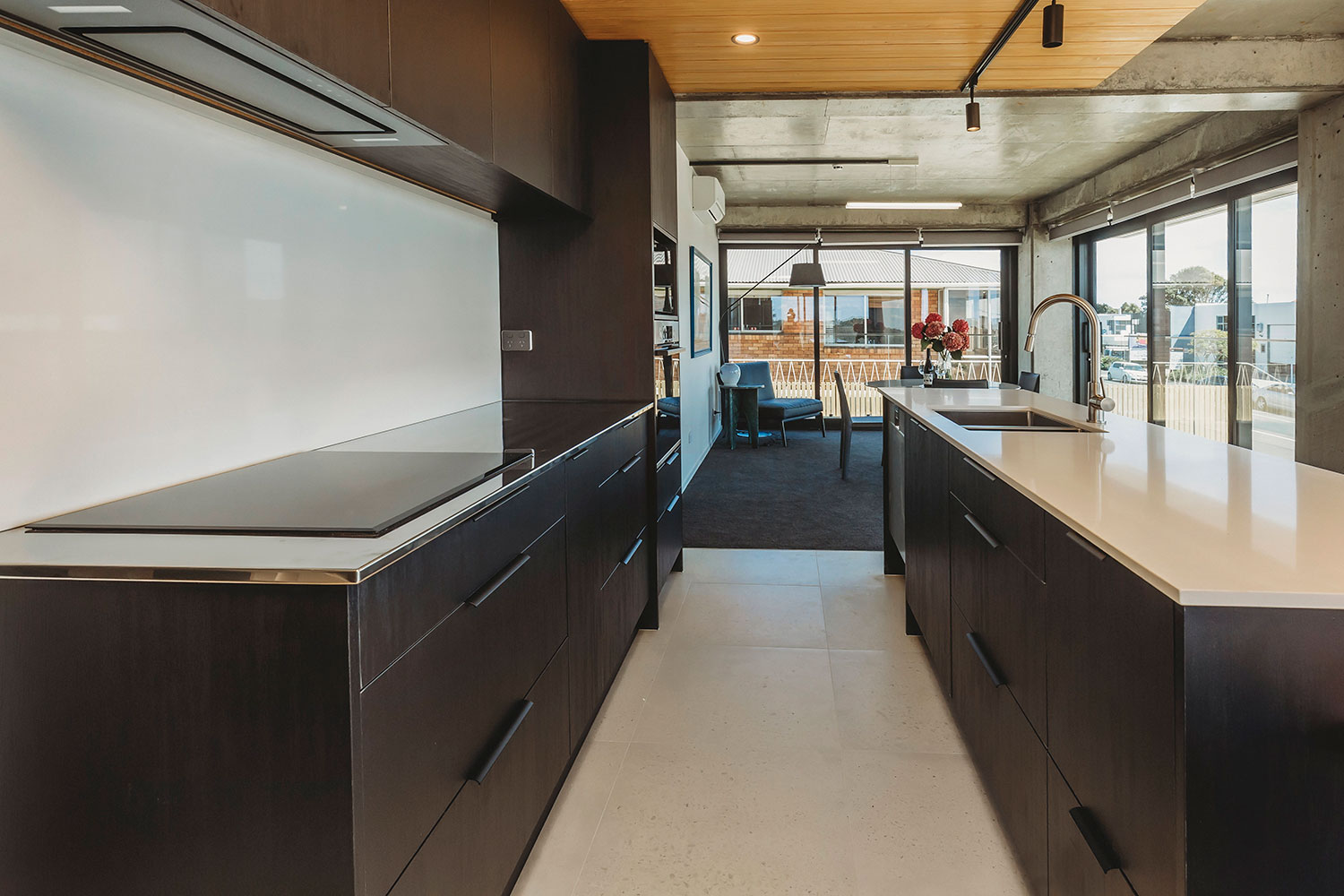 the guests themselves, "Super comfortable stay in an awesome location with modern decor and ocean views. We couldn't have wished for better! Would love to stay again sometime soon!"
Chris has also visited the completed One50 Molesworth development, "I was absolutely blown away with the design simplicity, the use of warm timber with exposed concrete and steel, and the high-end look and feel that the appliances have achieved. This is a project that I and Harvey Norman Commercial are proud to have been a part of."