Be as productive on the road as you are at your desk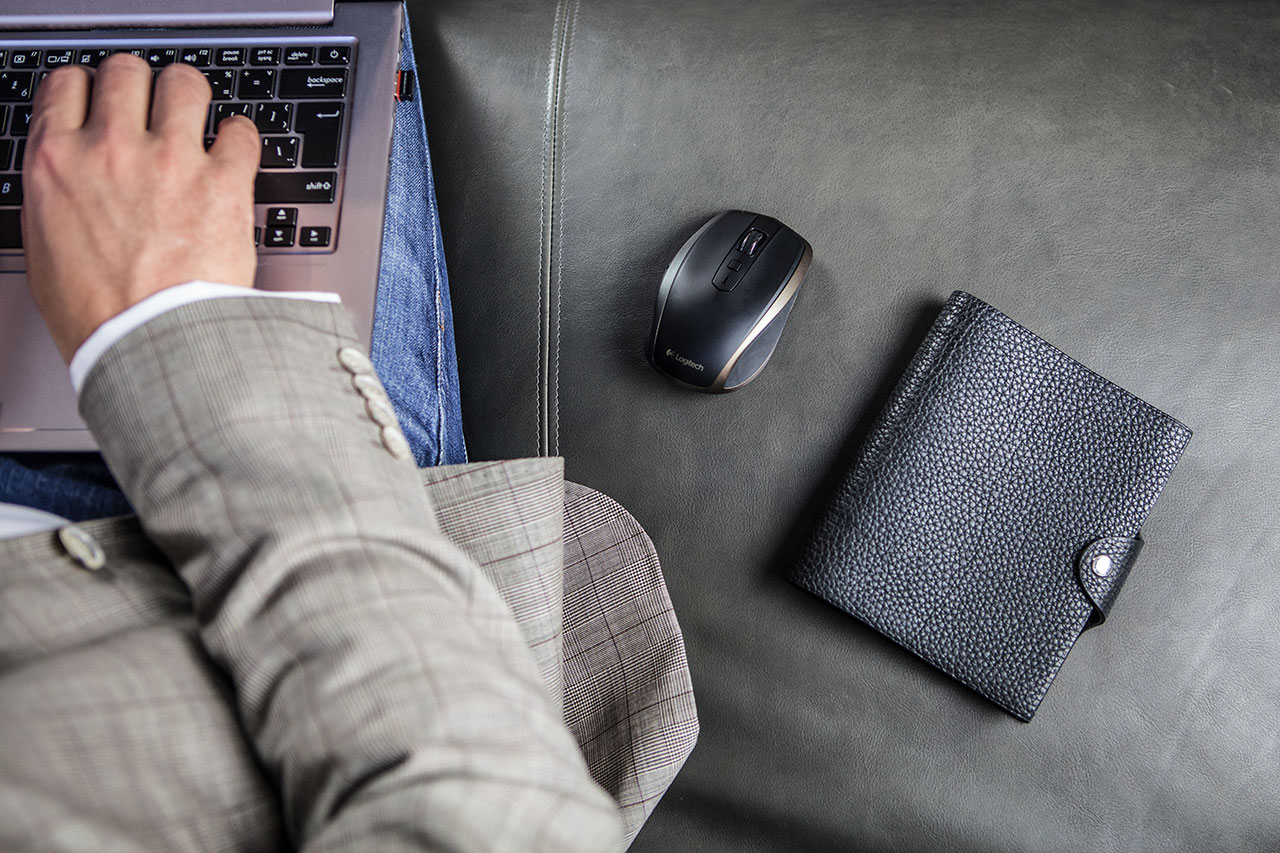 Doing business on the move has never been easier
Easily extend your workspace no matter where work takes you. Boost your productivity by pairing laptops and smart devices with portable docking stations, monitors, laptop stands, printers, and projectors.
We dig deeper than size, weight, and connectivity in our insider's guide to setting up your hotel office or your staffroom sales pitch.
Portable Docking Stations
Laptops and 2-in-1 computers are slimmer and more lightweight than ever before, but you're often left unable to connect peripherals. Docking stations transform your portable device by adding extra ports and features for when you are on the go. Today's portable docks allow you to plug in two external displays, connect audio sources, as well as plug in your mouse, keyboard, flash drive or hard drive.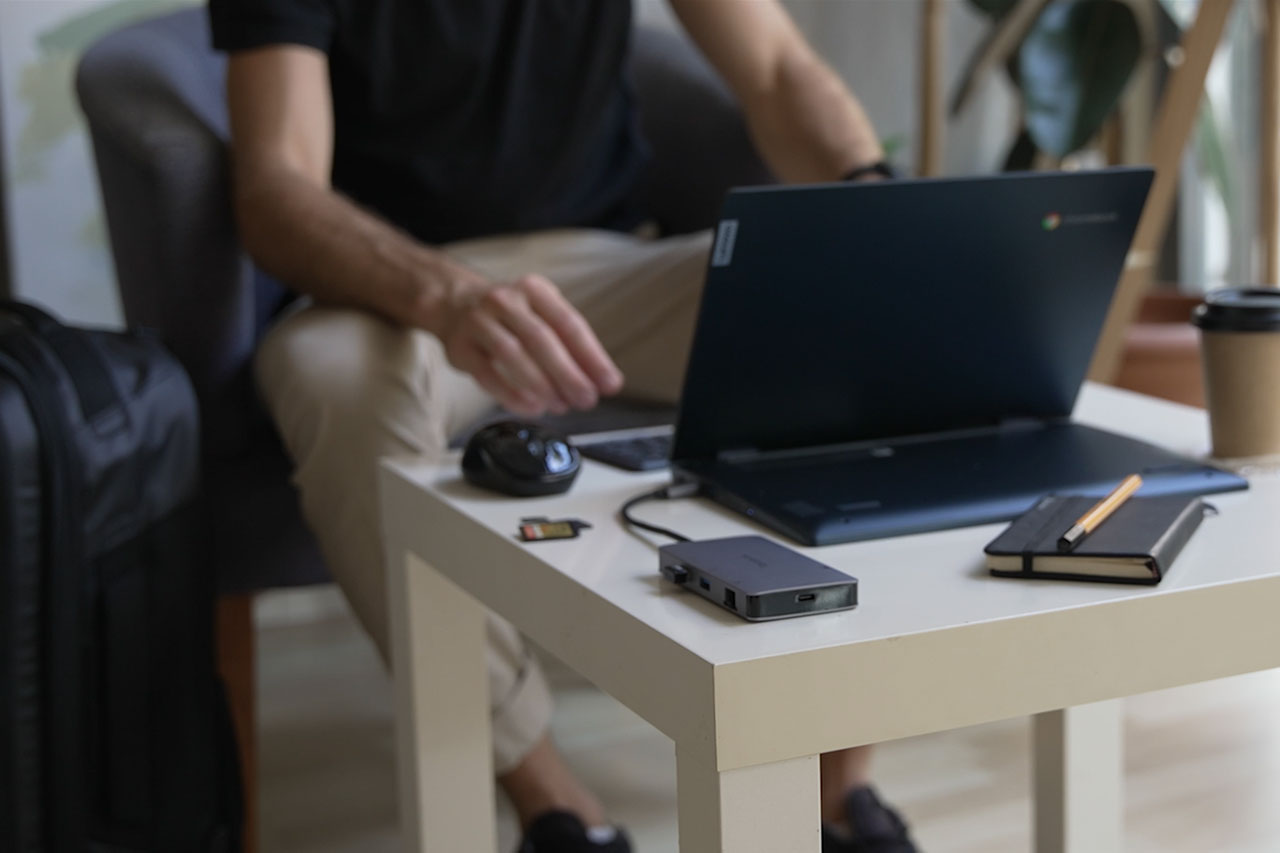 Some even let you access data on SD and Micro SDs. Essentially, a portable dock transforms your laptop into a modern-day desktop PC.
Transform your on-the-go set up with this 'Charge and Power' host device - the Targus USB-C Dual HDMI 4K Docking Station with up to 100W Power Delivery Pass-Thru, allows you to power and charge your USB-C laptop or host simply by connecting the laptop's power adapter into the USB-C port. Great for laptops with only one USB-C port. It ticks every box!
Portable Monitors
Double your productivity by extending your set up with a second screen. There are a small but growing number of portable, small-screen monitors designed to be paired with laptops.
Easy portability, flexible connectivity and high-quality panels are key, as is the ability to tilt the screen and access an easy to navigate on-screen display menu. Higher end features include built-in batteries, touchscreens and smartphone compatibility.
14" screens seem to currently be hitting the sweet spot in the market with ASUS, Lenovo and HP all offering award winning portable monitors.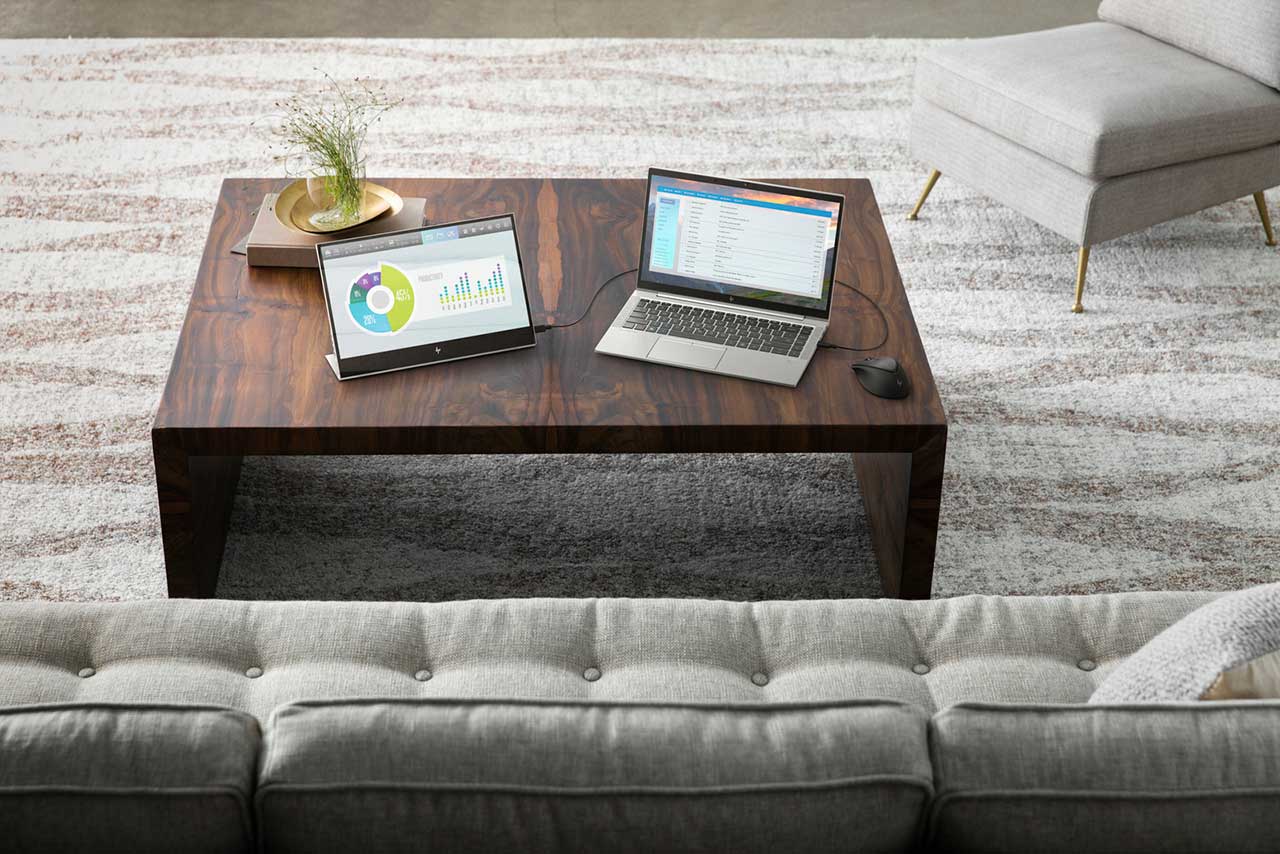 Portable Laptop Stands
Anyone on the road knows the importance of a comfortable workspace, be it café, motel or your own kitchen. A portable laptop stand will prevent neck and shoulder strain.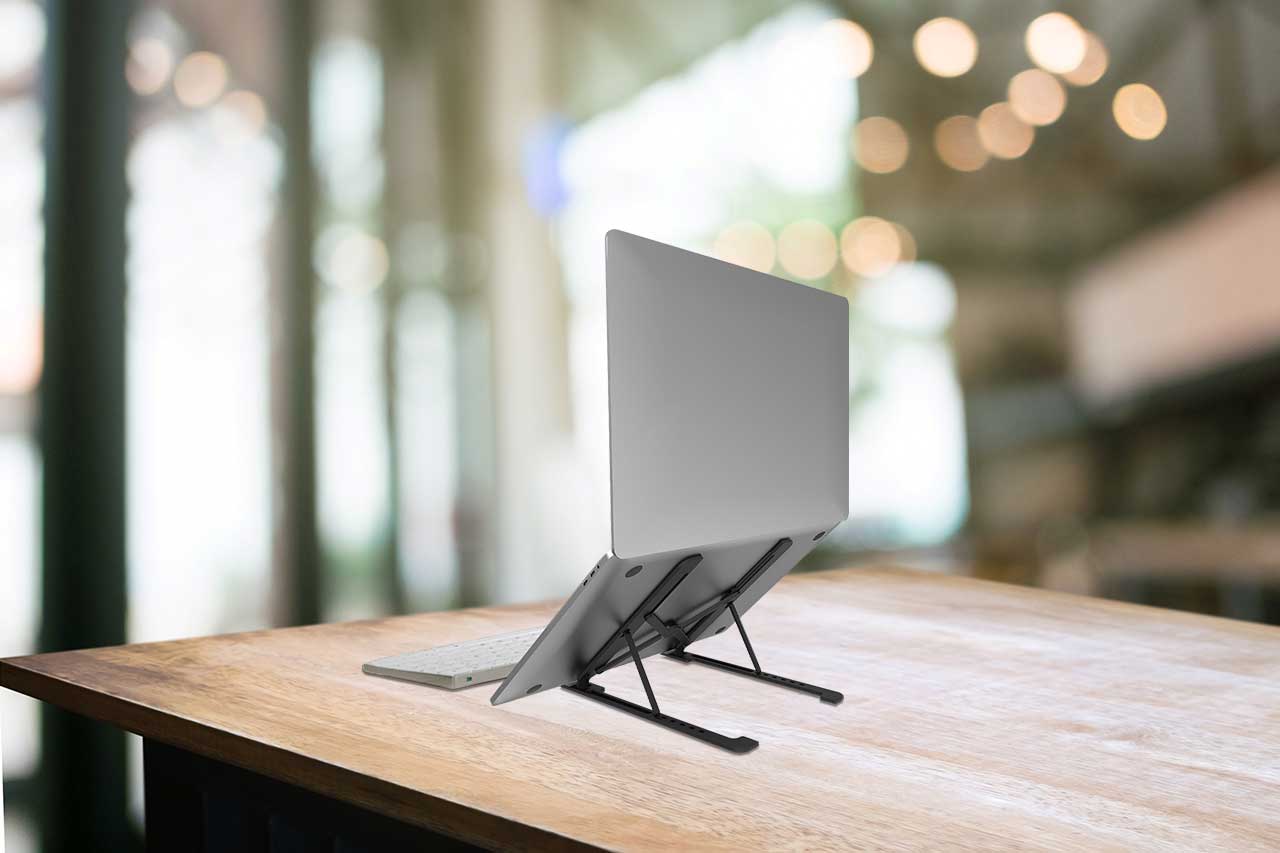 Look for a foldable and adjustable lightweight stand that will slip in your laptop bag; multiple angle levels; and non-skid rubber feet to stop your laptop from slipping and protect your work surface from scratches.
No more balancing your laptop on a stack of books! The Bon.Elk X-Frame Aluminium Portable Laptop Stand can lift your device's screen to six-level multi-angles to stop you from hunching over the screen.
Portable Printers
Need to print a letter, document or brochure before a meeting?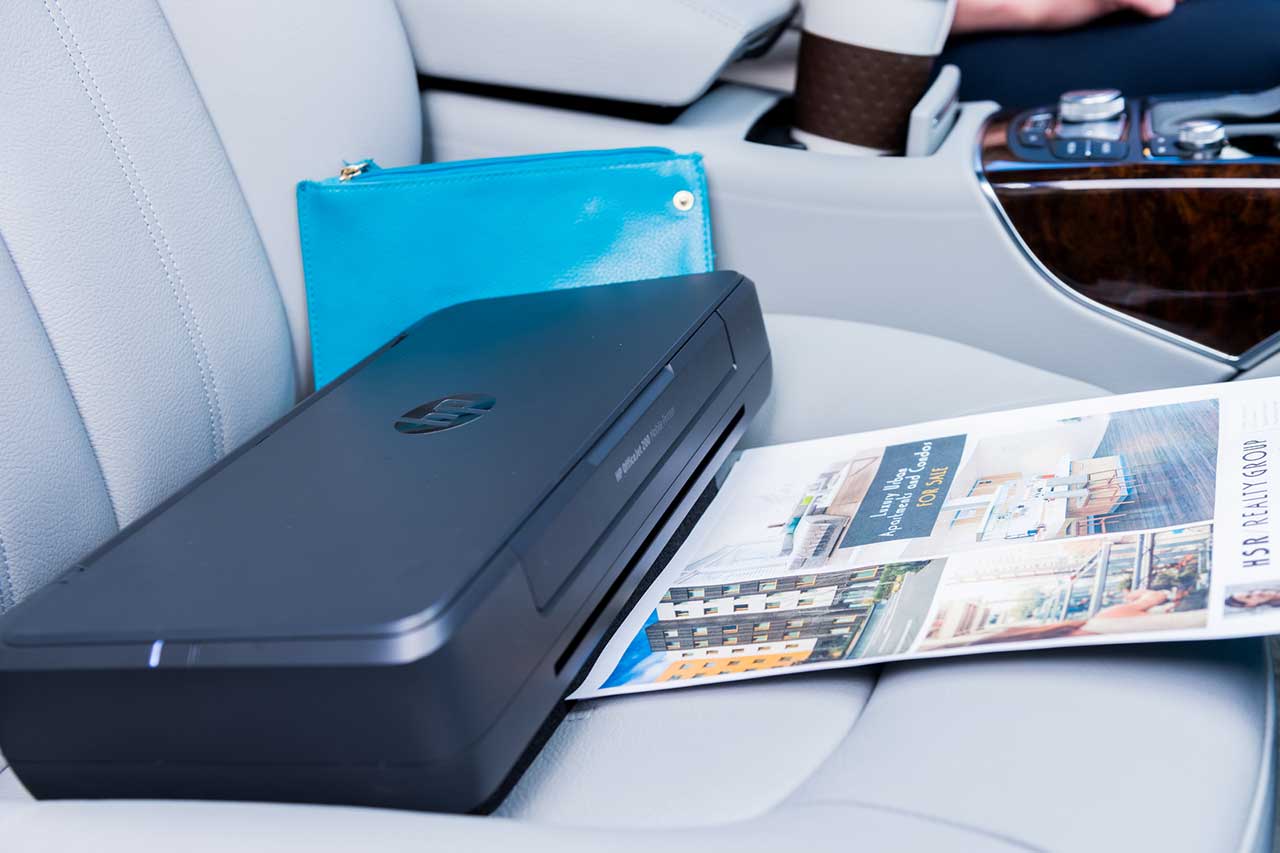 A printer that runs on battery power lets you print anywhere without being physically wired - in your car, in a waiting room or in the meeting itself. Portable printers are all inkjets, so you need to compare the usual features like print quality, print speed and scanning capability. Additional considerations specific to portable printers include size, weight, battery life, connectivity, how much paper it holds and feeds, and check for 'manual duplexing' if you want to print on both sides.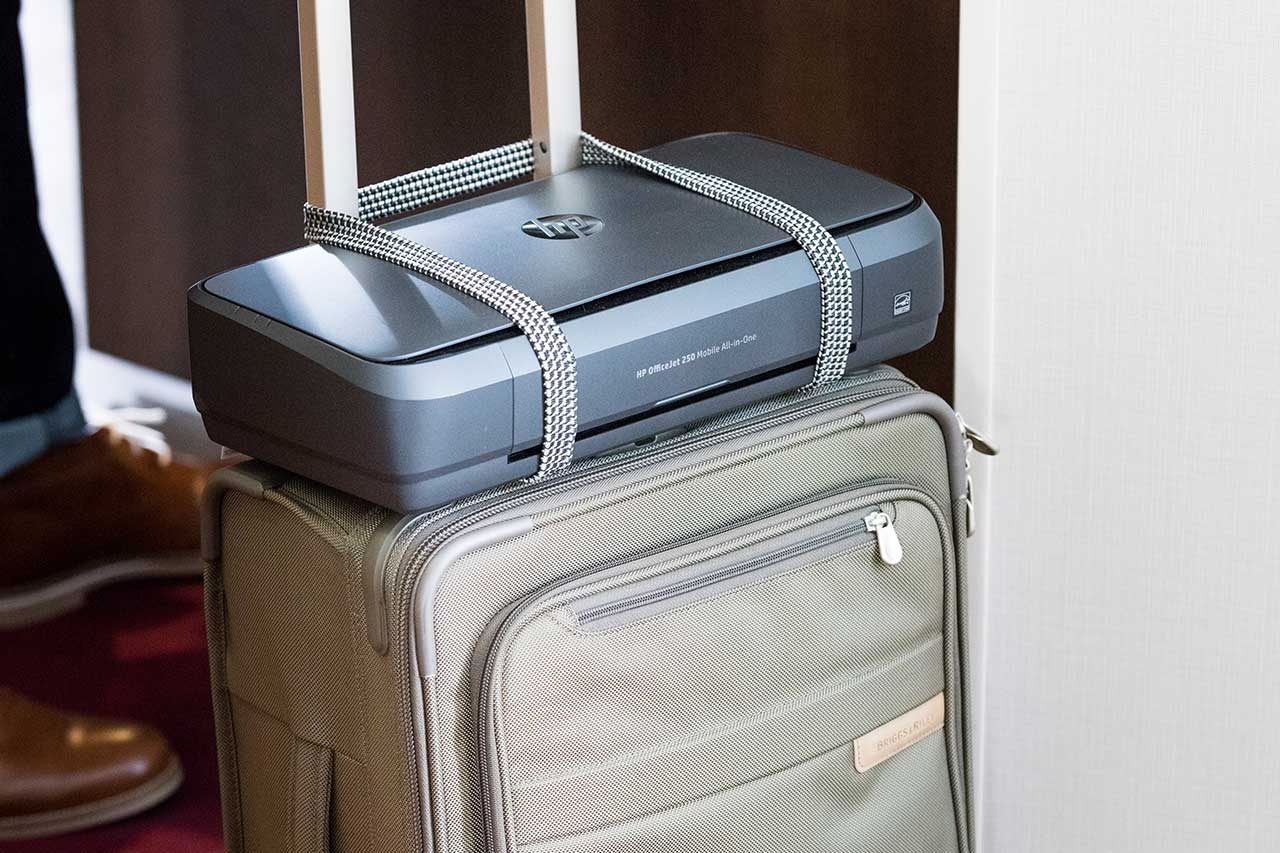 The HP OfficeJet 200 Mobile can print and copy, holds up to 50 letter-width sheets, offers a 10-page automatic document feeder, and supports manual duplexing. It charges within 90 minutes while the printer is off and connects straight out of the box. Need to scan too? Consider the HP OfficeJet 250 Mobile All-in-One Printer.
Portable Projectors
Look for lightweight and bright, with simple setup and connectivity. 3000 lumens will achieve a flawless picture even in a light room and LCD technology will give you impressive colours and perfect picture quality, appreciated by photographers and real estate agents.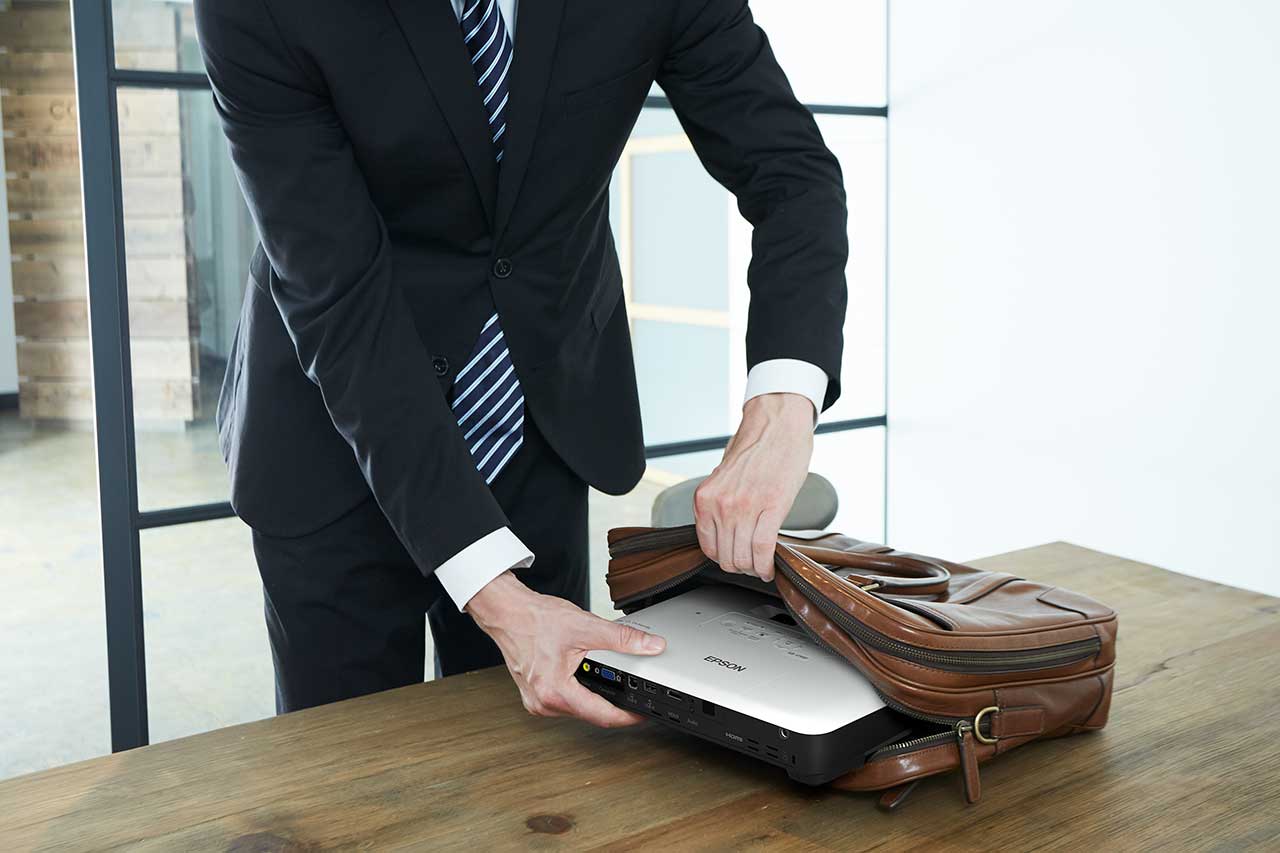 WXGA resolution means wider pictures to match modern day laptops. Want to be ultra-mobile? Look for the ability to project slideshows straight from a USB stick or to present wirelessly from your smartphone via an app. Where keeping things really small is key, go palm-size. Powerful 'pocket' projectors are cleverly designed to deliver decent image quality, play music files, and are rechargeable via USB.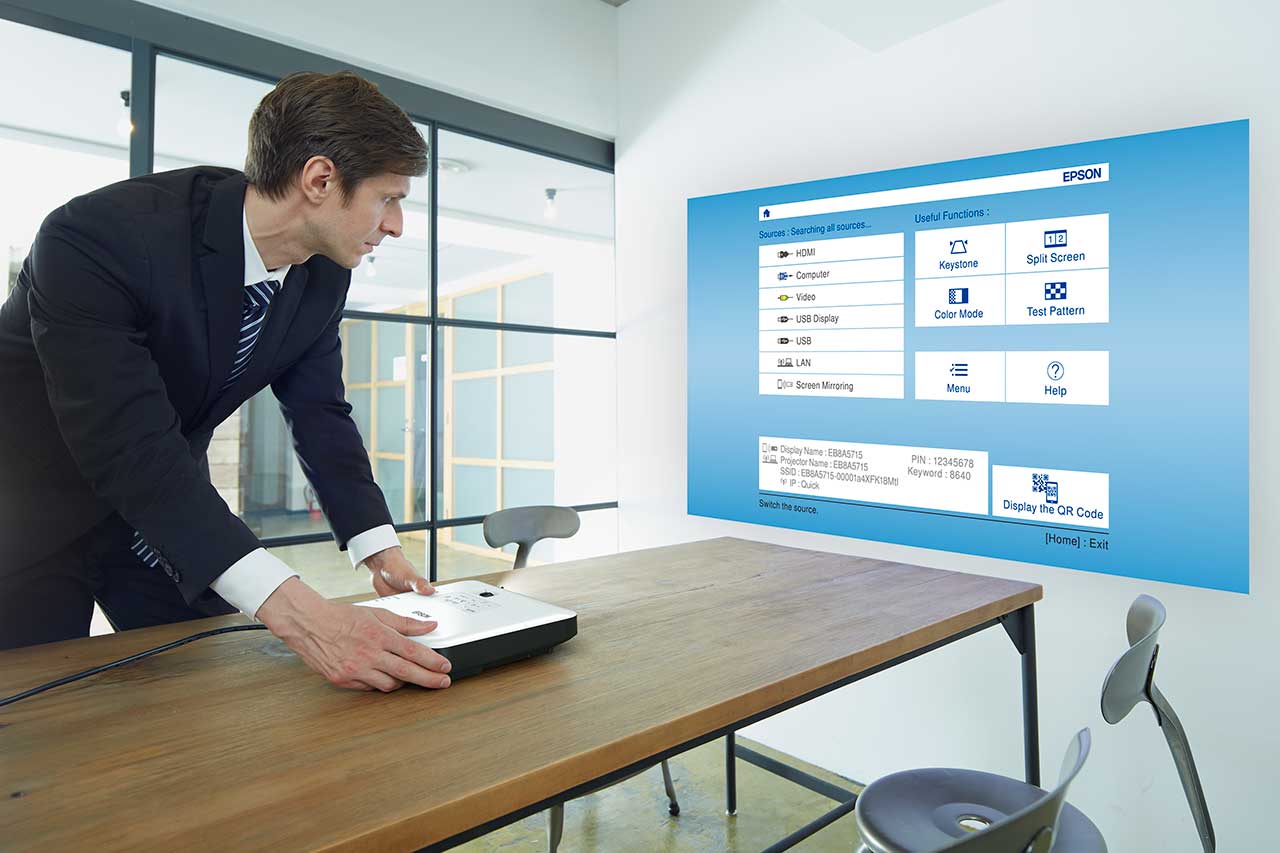 Portable projector - check out the Epson EB 1780W Portable LCD Projector. The EB 1780W is ultra-slim weighing in at only 1.8KGs, comes with a soft carry case and offers all of the above features and more.
Pocket projector – you can't go past the ViewSonic M1MINI, weighing just 280g, and measuring 10.5cm x 10.5cm x 3cm it really will fit in your pocket. Renowned for its sound (embedded JBL speaker) and its long usage (30,000 hours).
Samsung DeX – a feature of selected Samsung Devices
Samsung users can add to their road warrior arsenal with Samsung DeX.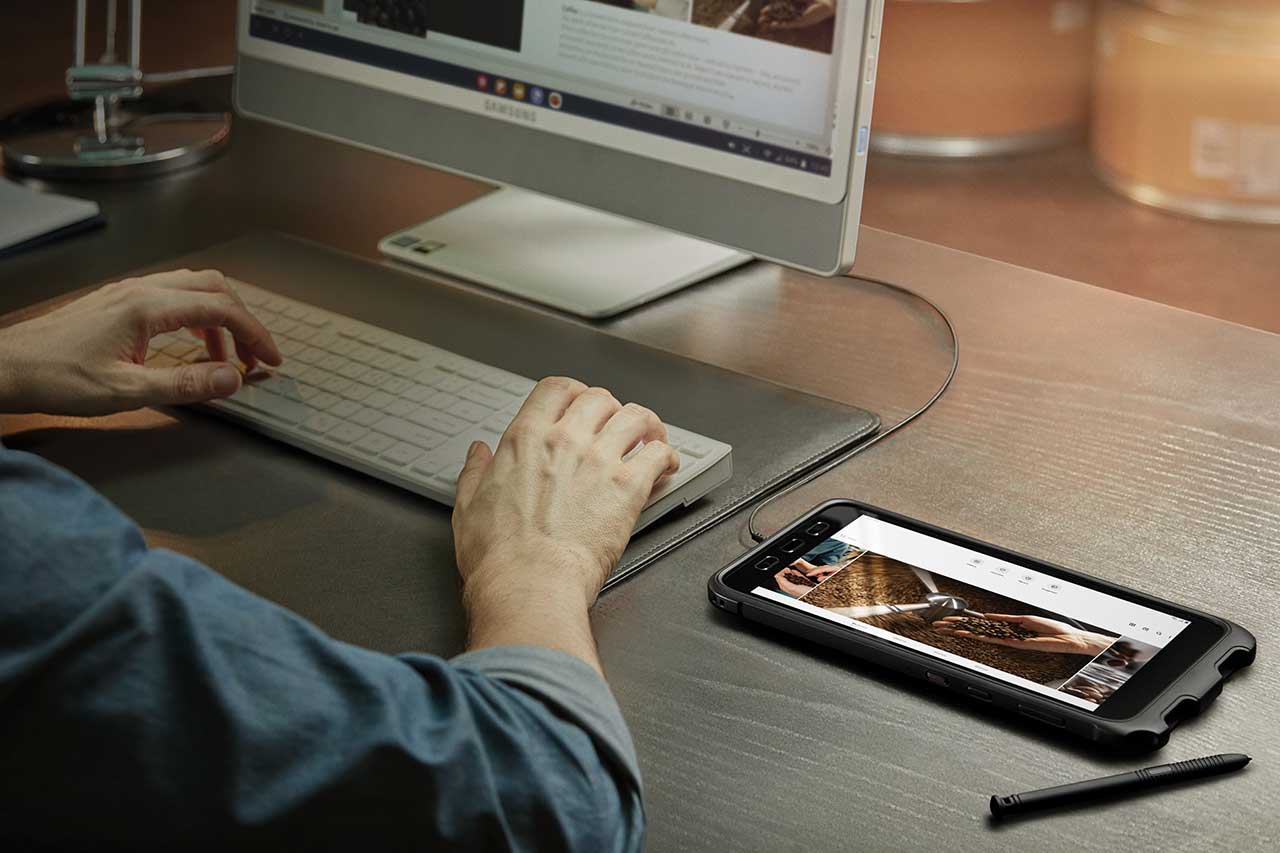 It connects your Samsung phone to a big screen and lets you interact with documents, presentations, videos and apps as easily as on your PC or Mac. Simply press the 'DeX' button on your compatible Galaxy device or use a USB-C to HDMI cable to connect to any Smart TV or screen in the meeting room and knock it out of the park.*
* Samsung DeX wireless connection is supported with TVs that support Android smart phone screen mirroring(Miracast) only.
Modern day road warriors are here to stay, be it roving hotels and airport lounges, construction sites and smoko rooms, or conference suites and meeting spaces.
Contact us to effectively equip your team and boost productivity and sales.