It Is Always All About Relationships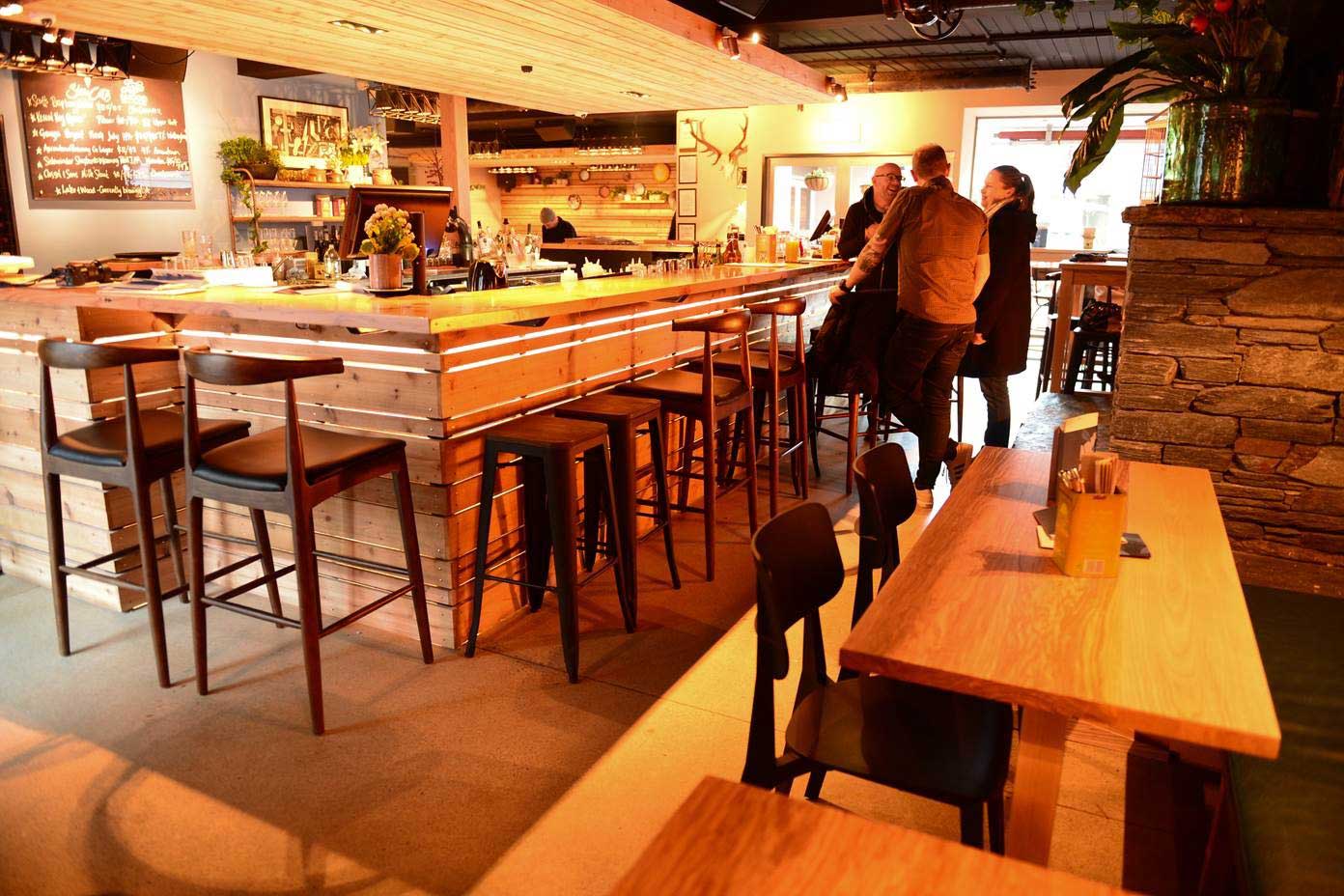 New Sound System for Urban Eatery
Slow Cuts is a hip urban bar and restaurant with a craft beer brewery based in Arrowtown, near Queenstown. Owners PJ and Sam run two restaurants and are all about building relationships, with both staff and clientele. When they required a new multi-purpose sound system for their Slow Cuts urban eatery, with its busy bar and seated restaurant areas, they turned to Harvey Norman Commercial, with whom they have a long and successful partnership.
"We had worked with the Harvey Norman Commercial team when setting up our other businesses. We approached them again because they have personal experience of the hospitality scene and we knew that they would understand our vision," recalls Sam.
Sam and PJ wanted a sound system that would create zones to allow them to play different ambient sounds in the bar and the seated restaurant areas, as well as being able to meet the demands of live bands and DJs. Although it needed to be powerful enough to host club sets, Sam and PJ didn't want the speakers to be imposing or out of character with the décor. Ease of operation was also key for restaurant staff with varying levels of audio experience.
Drew Harmer, Harvey Norman's Queenstown Account Manager with his own extensive experience in the hospitality sector, brought in Craig Shaw, from the Christchurch team for his expertise in acoustics and audio engineering, not to mention over thirty years of club DJ'ing. Craig created a design where the speakers and separate subs were mounted on the ceiling in specific areas to create the pocketed zones of audio that were required to help separate the restaurant and bar.
"Craig and Drew really understood the brief. The equipment melted into the background, completely out of sight of customers and the sound was rich and full but subtle. It created the atmosphere we wanted and didn't intrude." The couple were also pleased with the back end, "The amplifiers and controls were set up out of the way in the office, easy to access and really simple to use."
Account Manager Drew commented on the process, "It was a rewarding project to be involved in. We needed to hit a budget and we also had a tight turnaround from being given the go ahead to when the system needed to be commissioned. We did some thinking outside of the box to ensure delivery of the goods to a remote resort town. We carefully coordinated our installation with work already underway by other subcontractors to minimise disruption. We enlisted a specialist audio installation company who we've worked with previously. It was a truly collaborative effort with an outstanding result for our clients."
Sam and PJ concur, "We did our due diligence and it paid off. The Harvey Norman team, Drew and Craig, designed and installed an amazing bespoke sound system that is perfect for our premises. We needed a system that could provide the ambiance for a restaurant and be a late night club PA. The service was on point from start to finish and the follow up courtesy support has been a massive blessing as well. We highly recommend Harvey Norman Commercial."