The Most Mouse for Most Everybody
Logitech Signature M650 Mouse for Business
Designed for business, the Signature M650 for Business is an easy way to improve employee productivity and comfort, whilst enjoying seamless secure deployment and reducing your company's carbon footprint.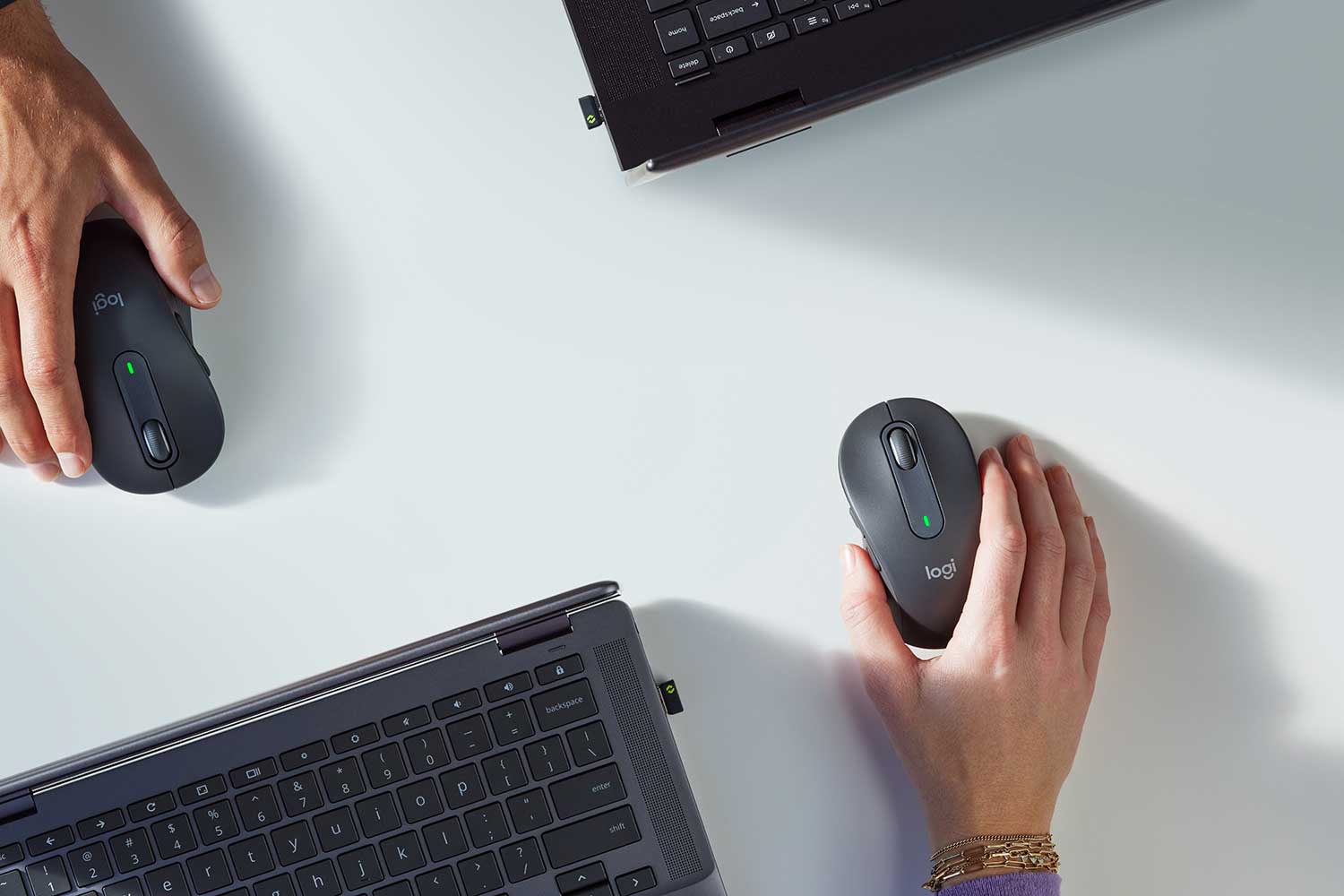 Improved Productivity & Speed
People are 50% more productive and 30% faster using a mouse than using a laptop touchpad.*

Customise buttons using the Logi Options+ app to streamline repetitive tasks and increase output.
Get line-by-line precision for documents – and super-fast scrolling for long web pages. Switch modes with a flick of the SmartWheel.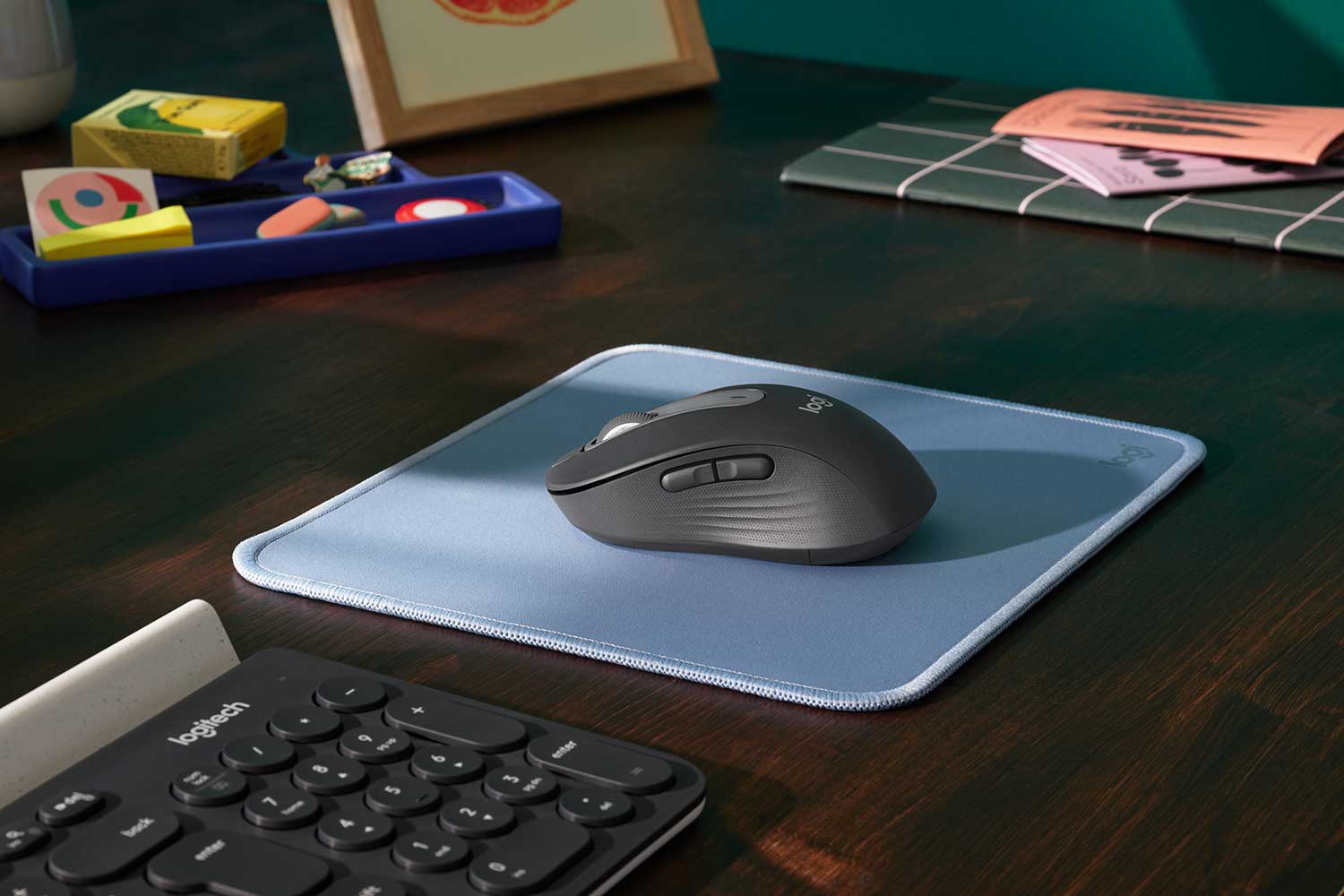 All Day Comfort & More Focus
The contoured shape, soft thumb area and rubber side grips were created to improve comfort.
Designed in medium and large sizes to fit people with smaller or larger hands.
Enjoy 90% less click noise and more focus thanks to SilentTouch, an exclusive Logitech technology that reduces disruptive clicking and typing sounds.**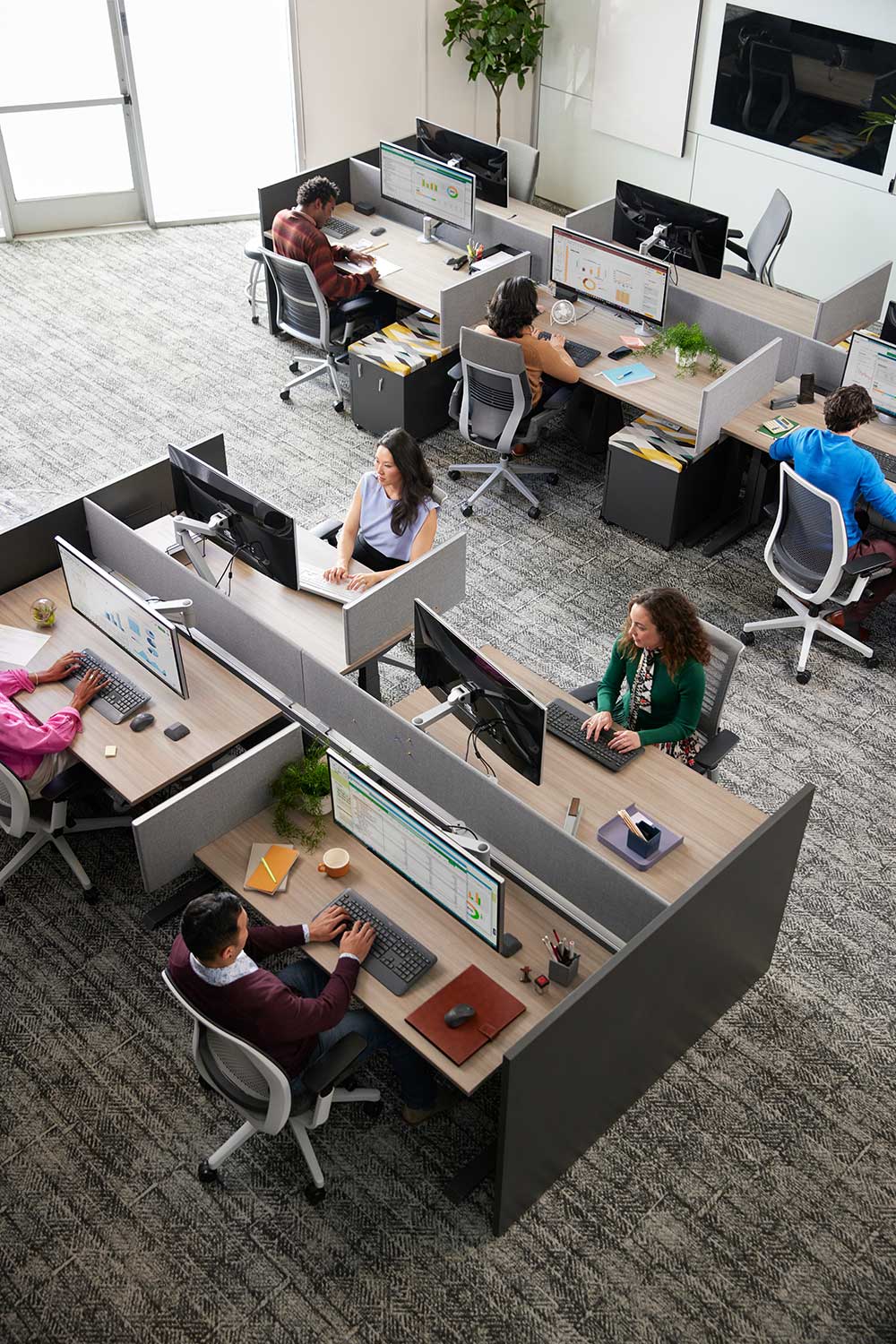 Versatile & Compatible
The Signature M650 for Business works with leading enterprise operating systems and business apps across desktops, laptops, and tablets, making it an easy standard to deploy.
Offers two connection options, Bluetooth® and Logi Bolt wireless technology. Logi Bolt is engineered to conquer IT challenges that can arise with both in-office and remote working. Delivering cross-platform compatibility and reliable wireless connections—even in congested wireless environments.
Fully encrypted and FIPS secure when paired with a Logi Bolt USB receiver providing robust, drop-off-free connection up to 10 meters with up to 8x lower latency than other commonly deployed wireless protocols for enterprises.***
Remote deployment and management of Logi Bolt device firmware updates and workflow and productivity software Logi Options+. Software settings can be defined centrally and pushed to Windows and macOS systems.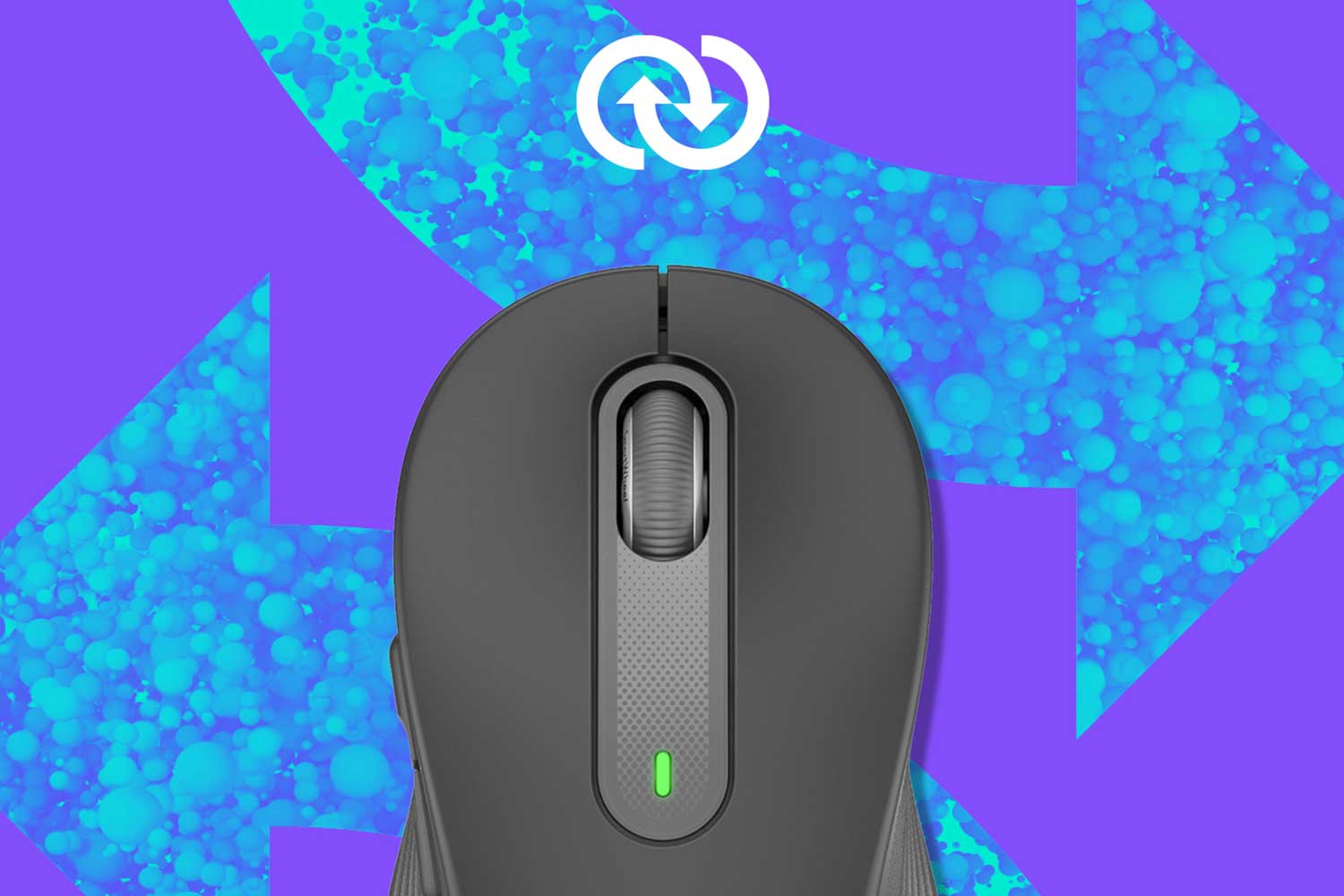 Sustainable with a long battery life
Made with recycled plastics to give a second life to end-of-life plastic from old consumer electronics and help reduce a company's carbon footprint.
Includes an AA battery that lasts up to 24 months to keep work flowing without interruptions or having to find a new battery every month.****
Includes a 2-year limited hardware warranty. Support available to IT professionals and business users through Logitech's Business Support platform.
* Throughout computation of speed, accuracy vs. touchpad, size medium only. Sample: 23 participants.
** Click noise reduced by over 90% compared to Logitech M170. Left click and typing dBA level measured by an independent lab at 1 metre.
*** Wireless range may vary based on environmental and computing conditions.
**** Battery life may vary based on user and computing conditions.